Valbiz V8 is the latest representation of our valuer specific software, first released in late 1995.

V8 doubles the data feeds providing both Property and Sales record updates and includes QuickMap aerials and maps as standard. You can add your own information, documents & photos as well as track, manage & invoice your clients, reducing risk of conflicts of interest.

Valbiz V8 is the complete valuation information management tool
VALBIZ V8 INTRO MOVIE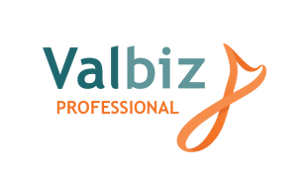 PROFESSIONAL
Valbiz V8 Professional is bigger and better. There's now up to date and detailed property information available for every property in your subscription area and we've made those easy to find with pre emptive address searches. This is in addition to our traditional feed of settled sale records. We have provided you with your own property centric database with automatic Property information updates direct from the Local Authorities. That's more detailed council information, including a history of RVs, than any other system on the market.
You can still add your own information or your own take on a property, which makes it the most flexible as well as the most comprehensive property and sales database available in New Zealand.
To complement your new Property records Valbiz V8 Professional also provides free dynamic access to aerial and map images for each Property, delivered up to date from New Zealand's most successful and widely used geospatial package, QuickMap, and that's regardless of whether or not you're an existing QuickMap user.
Job Management, tracking and invoicing are now included at the ValBiz V8 Professional level. Combined with Document and Photo storage and complementary cloud hosting you can retain all your key information together in your own Property centric database. Capture your company's IP in one place for future use and for everyone in your firm to benefit from, at the same time avoiding conflicts of interest. To add to all this our reporting and system outputs are getting better and better all the time and our default reporter comes with engagement letter templates as well as Core Logic and Valocity templates as standard.
So even at this base ValBiz V8 Professional level we have more than doubled the amount of data that we send you and provided you with a package you can now use to manage your jobs and clients.
Headway Cloud based Valbiz Hosting is now complementary and covers backups, upgrades & technical support. All you have to do is use it!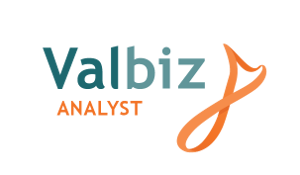 ANALYST
Valbiz Analyst expands the core of Valbiz Professional, incorporating powerful Sales & Rental Analysis tools, giving your business the competitive edge.
All features of Professional and:
Powerful Residential Sale & Rental A Break down Sales and Rentals into their component parts and use powerful search tool to quickly assemble comparables based on those attributes.
Industry specified Commercial Sale & Rental Analysis including multiple Analysis Summary Report output reports options complete with photo's.
Rural Sale & Rental Analysis functionality including the ability to 'cluster' properties to represent actual farm blocks

Build Cost Analysis – calculate Insurance/Rebuild costings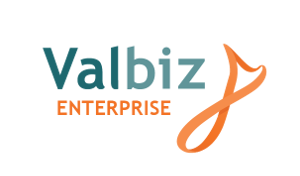 ENTERPRISE
Valbiz Enterprise is the ultimate workhorse to complete your valuation practice.  With all Professional & Analyst features, Enterprise provides everything required to drive your business to the next level.
All features of Professional & Analyst and:
Creditor management
Full Accounting package (Debtors & Creditors, GST & Financial Statements)
Comprehensive security & reporting features empowering practice managers.
premium
Get all type of routes,
maps & support
Find Comparable Sales

Custom route creation

Your own personal Property Database and Reporting Tools

Automatic Daily updates of Sales and Property Records

Custom group creation

QuickMap Property Maps and Aerials included

Support

Track and manage all Jobs and avoid conflicts of interest

Invoice Clients and manage Debtors

Analyse Sales and generate Summary Reports with images

Record, manage, search and report on Rental Analyses

Manage all financial administration

Commission management and reporting
per month
$
90
per month
$
100
starter
Get 1 month
free trial
Free routes & directions

Basic web route creator

Android and ios app
per month
$
20
per month
$
30
basic
Unlimited routes
with GPX
Run unlimited routes

Maps & Print directions

Export GPX
per month
$
50
per month
$
60
premium
Get all type of routes,
maps & support
Custom route creation

Custom group creation

Support
per month
$
90
per month
$
100

SYSTEM REQUIREMENTS
Valbiz requires a minimal footprint on your PC. As the database is run on our hosted platform, you are required to install a thin client application to connect to your database.

OPERATING SYSTEM COMPATIBILITY
Windows 10
Windows 8.1
Windows 8
Windows 7
Windows Vista
ENVIRONMENT REQUIREMENTS
Works in 64bit & 32bit environments
Microsoft Windows C++ 2013 update 4 – minimum
.NET 4.X components – minimum
Minimum internet connection of ADSL or 3G, however VDSL, 4G or Fibre recommended

FAQS